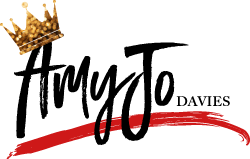 "ACTIVATE YOUR IMPACT" 
with AmyJo Davies

Discovery Call Application
This form is designed to help me understand your desires & any struggles you have so I know how to best serve you. I encourage you to take your time to answer completely and from your heart. This process of inquiry can be surprisingly helpful to discovering hidden layers of your true essence.

 A Discovery Call is a way for us to explore the idea of working together. It is not just a coaching session, more like a deep, heartfelt conversation about your heart's intentions for a life and business that are lit up, fabulously exciting and aligned to who you know you are meant to be.

Are you ready to discover your deeper layers of incredible magic and beauty?
I'm ready!